Live Sport at Turf
Our international crew of sport loving staff brings a passion for games from across the world. Whether it's NBA finals time, Cricket, or all the big football matches, Turf will ensure you're watching your favourite sporting events – shown over three big screens and multiple plasmas – in style and comfort from your Melbourne perch.
Alternatively, if you would prefer to book an individual space with your own screen and sound, check out one of our three private booths for hire.
Serving over 20 varieties of local and imported beers and being one of the closest watering holes to Marvel Stadium, Turf is the place to be when in town before, during and after all the big events.
Current trading hours are:
Open Midday – Wednesday to Saturday
Closed Sunday to Tuesday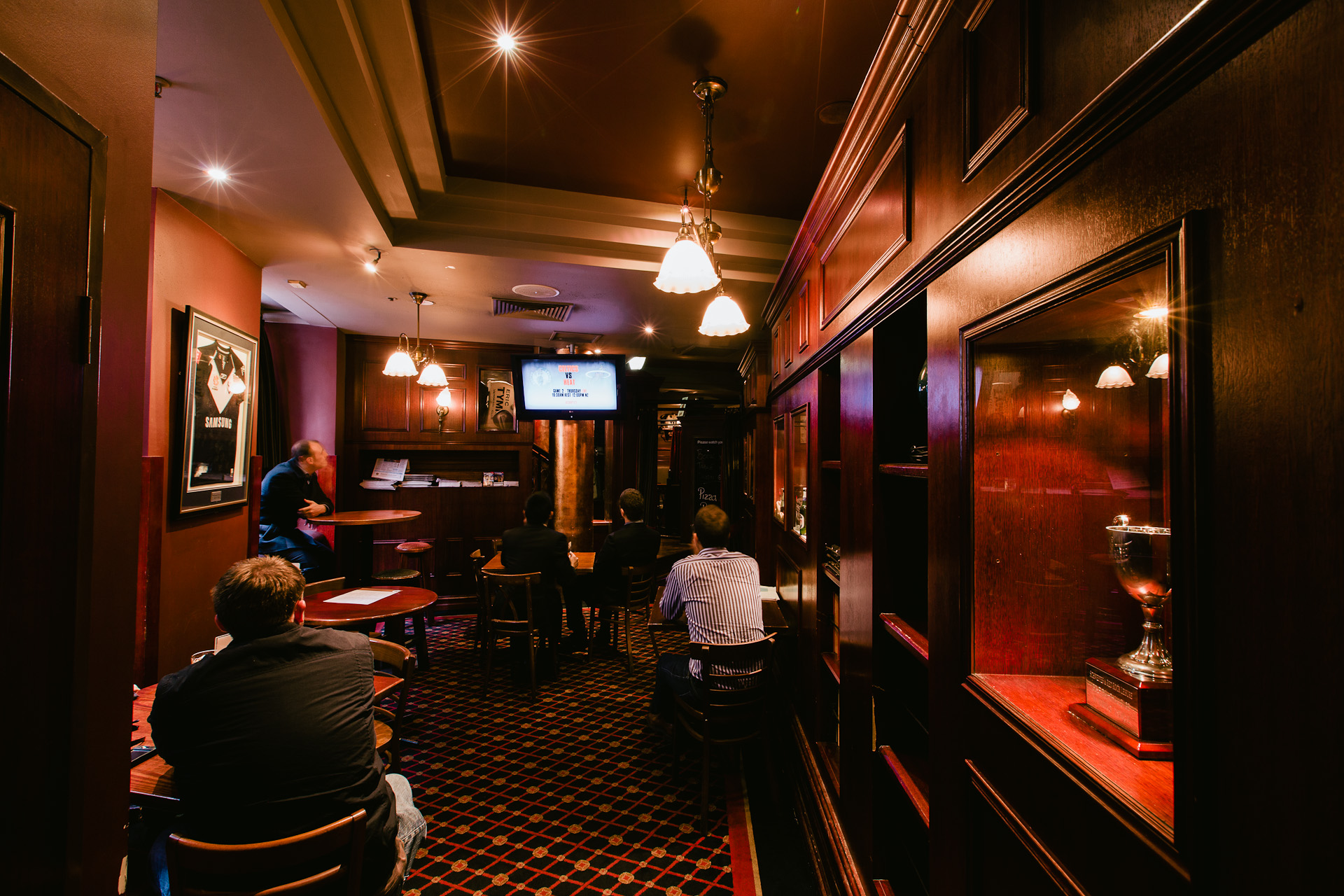 Sport showing this week
Day
Time
Sporting Event
TUE 02
CLOSED
WED 03
12.00
NBA Celtics v Clippers
LIVE
1.00
CRICKET Women's T20 Game 1 England v New Zealand
LIVE
2.00
NBA Lakers v Suns
LIVE
5.00
NBL Breakers v Bullets
LIVE
6.55
CRICKET  T20 Game 3 New Zealand v Australia
LIVE
THU 04
12.00
NBA  Rockets v Heat
LIVE
2.00
NBA Trail Blazers v Warriors
LIVE
2.55
CRICKET 4th Test India v England Day 1
LIVE
5.00
NBL Taipans v Kings
LIVE
FRI 05
12.00
NHL Penguins v Flyers
LIVE
12.00
NBA Bucks v Grizzlies
LIVE
12.00
NBA Pelicans v Heat
LIVE
1.00
CRICKET Women's T20 Game 2  New Zealand v England
LIVE
5.00
CRICKET  T20 Game 4 New Zealand v Australia
LIVE
5.10
AFLW Tigers v Kangaroos
LIVE
7.10
AFL Pre Season Magpies v  Tigers
LIVE
7.35
A-LEAGUE Adelaide United v Newcastle Jets
LIVE
7.35
NBL New Zealand Breakers v Melbourne United
LIVE
SAT 06
2.00
NETBALL Constellation Cup New Zealand v Australia
LIVE
2.30
NHL Sharks v Golden Knights
LIVE
3.10
AFLW Giants v Lions
LIVE
4.10
AFL Pre Season Kangaroos v Hawks
LIVE
4.40
AFLW Crows v Suns
LIVE
5.05
A-LEAGUE Brisbane Roar v Sydney United
LIVE
5.30
NBL  36ers v Taipans
LIVE
7.10
A-LEAGUE Melbourne Victory v Melbourne City
LIVE
7.45
Super Rugby AU Rebels v Brumbies
LIVE
SUN 07
CLOSED
MON 08
CLOSED
TUE 09
CLOSED
WED 10
12.00
NHL Capitals v Devils
LIVE
12.00
CRICKET Marsh Cup ODD Victoria v Western Australia
LIVE
1.00
College Basketball
LIVE
5.00
NBL Breakers v Taipans
LIVE